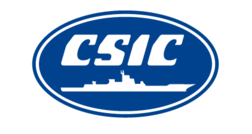 Valve technical support
What is the technical level of domestic marine valves?
There are many domestic product developments, and the start time is relatively late. In the process of product research and d
What is the role of marine valves in use?
When the ship is in operation, it is necessary to deal with many problems. Every problem must be dealt with properly before t
Operation guide for marine double-eccentric hydraulic butter
Brief descriptionThis manual contains important information about installation, operation and maintenance. For your safety, p
Industry News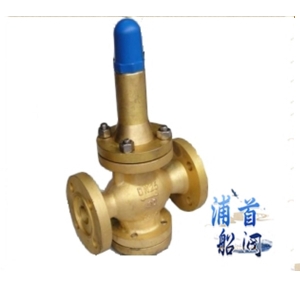 The working principle and maintenance process of gate valve
The working principle and function of gate valve:Gate valves belong to the type of cut-off valves, which are usually installe
Structural characteristics and advantages of stainless steel
As a large industrial country in China, the traditional industry of valves has been constantly dev
How to choose the material of water valve
The water supply valve mainly focuses on two points in the selection of materials. The first one must be the price. No matter
Valve case
Pushou Fluid Control Equipment (Shanghai) Co., Ltd. covers a wide range of products at home and abroad, and is widely used in ships, petrochemicals, electric power, metallurgy, gas, petroleum, municipal, construction and other industries, and has made great contributions to large and small projects. outer. Based on the principle of mutual benefit and mutual benefit, we will actively explore domestic and foreign markets, and export our products to the Middle East, Southeast Asia, Europe, North America, Africa and other countries or regions. Output value, sales, profits and taxes and other indicators are growing at an annual rate of 30%. The sales prospects of the domestic and international valve market are very good. The duplex stainless steel butterfly valve produced by our company is exported to Germany, stainless steel ball valve, stainless steel globe valve, stainless steel gate valve for export to Russia and Southeast Asia. Our company is a qualified supplier for CSIC, Sinopec, CNOOC and CSSC, and has provided marine products for 704,711 and other major research institutes, Guangzhou Wenchong, Guangzhou Shipyard International, Nantong China Merchants Heavy Industry, Shanghai Yangshan Port, Zhoushan Shipping, Wuhan Shipyard, Yantai Ship Repair, Dalian Shipyard, Qingdao Jianchuan are our perennial suppliers, welcome to consult and negotiate.
South China Sea offshore platform use site

Baosteel's own power plant use site

Shanghai power plant use site

UT1000 ship use site

Shenyang gas station use site
Pushou Fluid Control Equipment (Shanghai) Co., Ltd. is a professional manufacturer of valves and marine valves. It is a comprehensive high-tech enterprise integrating research, development, sales and service of valves, pumps and motors.
The leading products are butterfly valve, American standard gate valve, check valve, ball valve, globe valve, pressure reducing valve, regulating valve, solenoid valve, safety valve, stainless steel valve, stainless steel gate valve, duplex stainless steel valve, stainless steel ball valve, stainless steel check valve, Stainless steel globe valve, duplex stainless steel butterfly valve, duplex stainless steel check valve, etc. The production site is divided into three production bases, with more than 270 employees, 7 senior engineers and 21 engineers. The company introduces foreign advanced technology and carries out modern scale production. It is equipped with more than 300 sets of mechanical processing and special equipment such as German machining center, Taiwan CNC lathe, ultra-large precision vertical car and automatic coating line. It has a modern R&D design center and a quality testing center.
Shanghai Pushou radiates to the Southeast Asian market with Shanghai as its sales center and will expand into international markets such as the United States and Japan. This will weave a challenging global marketing network. Valve production has been recognized by CCS, LR, BV, ABS, DNV, GL, NK, KR and other international classification societies...
...